+971527690082

Send Inquiry
Hydrogen Peroxide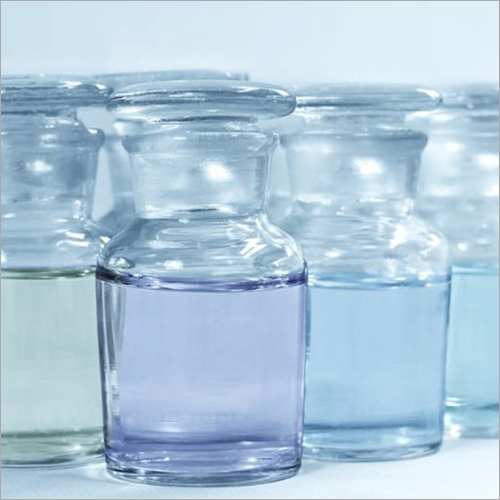 Product Details:
Supply Ability :

100 Metric Ton Per Day
Price And Quantity
24.48 Metric Ton

2950 USD ($)/Metric Ton
Trade Information
100 Metric Ton Per Day

1 Week

30 Kg / Can
Product Description
Hydrogen peroxide is a unique and most important covalent peroxide. Many of its physical properties resemble those of water. However, chemically, it is very much different from water and is not as stable as water. It decomposes into water and oxygen upon heating or in the presence of numerous catalysts.
Hydrogen peroxide is one of the most common bleaching agents. Hydrogen peroxide (H2O2) was discovered in 1818 and has been commercially available since the nineteenth century. It is highly environment-friendly (decomposes to O2 and H2O), colourless and non-corrosive. It is a very selective bleaching agent as it causes less textile fibre damage compared to many bleaching systems and tends to be less aggressive on fabric dyes, detergent enzymes and optical brighteners. One drawback is that for hydrogen peroxide to be effective, alkaline conditions and suitably elevated temperatures of about 50C or more are needed.
Hydrogen peroxide is also a mild antiseptic used on the skin to prevent infection of minor cuts, scrapes, and burns. The release of oxygen causes foaming, which helps to remove dead skin and clean the area. This product should not be used to treat deep wounds, animal bites, or serious burns.
Regular drug store 3% to 5% hydrogen peroxide is a gentle antiseptic for cleaning and preventing infections in minor scrapes and cuts. Food grade hydrogen peroxide is generally a 35% dilution.
Uses
Hydrogen peroxide is used in a large number of applications such as bleaching, disinfecting, and oxidation processes. It is also used for industrial applications such as pulp and paper bleaching (nearly 50% of the world production of hydrogen peroxide has been used for this purpose). In the chemical industry, hydrogen peroxide is used 13 in the production of peroxide substances, such as sodium perborate, sodium percarbonate and percarboxylic acid.
Hydrogen peroxide is also used as a cleaning and etching chemical and in ultra-pure form in the production of semi-conductor chips. The use of hydrogen peroxide in environmental applications has grown tremendously, particularly in wastewater purification and in the purification of waste-water from galvanization lines. In relatively small concentrations, it can also be used as a disinfecting chemical in swimming pools. Finally, hydrogen peroxide is also used for bleaching human hair.
TECHNICAL DATA SHEET
| | | | | |
| --- | --- | --- | --- | --- |
| Typical Analysis | 35% | 50% | 60% | 70% |
| Concentration in water, % w/w | 35.0 - 35.5 | 50.3 - 60.0 | 60.3 - 70.0 | 70 - 70.5 |
| Apparent pH | 1.7 3.7 | 1.0 3.0 | 0.5 3.0 | 0.1 2.0 |
| Appearance | Clear, Colourless liquid | Clear, Colourless liquid | Clear, Colourless liquid | Clear, Colourless liquid |
Enter Buying Requirement Details
Other Products in 'Industry Chemicals' category